House Concerts
HOUSE CONCERTS
Do you have a passion for live music, for entertaining AND would love to open up your house, and heart, to a House Concert?
Do you have a group of friends that share that same passion?
House Concerts are becoming more and more popular, for live music, all around the world.    
Musicians from neighbouring suburbs to the other side of the nation, to the other side of the world, are joining with friends, and friends of friends, to put together small to large house concerts in their homes, just like the one in the images in this page.     
Whether it's a solo session to an intimate group, a full band, or even a couple of your favourite bands teaming up to make a mini backyard festival, we have a solution to every need!   
There are many ways to set up a house concert and each option can suit a large or small audience. From an agreed fee to the musicians, and a door charge for concert goers, to using our TryBooking ticket system and inviting all your friends to purchase beforehand, we can help you work through it. All the musicians who perform at House Concerts become part of the event. Mingling with and meeting you, and your friends, its a great way get to know our generous supporters and fans!    
Contact Helen direct to find out more at contact@helentownsendmusic.com or complete the form in the contact tab on this site.   
PS - HOUSE CONCERTS ARE THE BEST - Check out some options below - THE BEECH SHACK / THE SIOREE / THE BACKROOM
HOUSE CONCERTS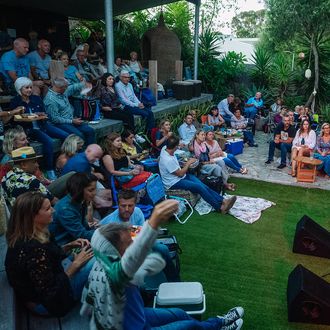 THE BEECH SHACK
LARGE OUTDOOR House concert
Got an AWESOME backyard, or HOLIDAY HOUSE..... what about the home away from home in the HILLS or on the FARM? You know the one you've always said would make a "GREAT PLACE FOR BAND". 
Have wheels, we'll travel! Tickets are pre-booked via TryBooking, full band, PA, lighting and sound all provided by the band. We can EVEN bring a Photographer or Videographer along for the ride to make sure all your dreams of hosting THE biggest and BEST HOUSE Concert are captured and your able to share your memories with your crew. 
CD's and Merch are for sale at the performers responsibility.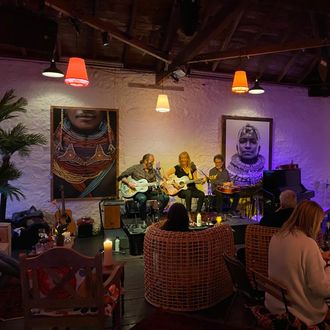 THE SIOREE
INTIMATE DINNER & SHOW CONCERT
Do you have a small Community Hall or local venue that you would love to put on a little concert and invite your friends. Perhaps a SPECIAL OCCASION. Perhaps your a MASTER CHEF and would love to show off your cooking talents and enhance the night with a special performance to go with the meal. 
Tickets are pre-booked via TryBooking and the costs and performance fee negotiated with the host to make sure the host is not out of pocket! Small PA and lighting can be provided - works well with Duo/Trio Semi Acoustic vibe.
CD's and Merch are for sale at the performers responsibility.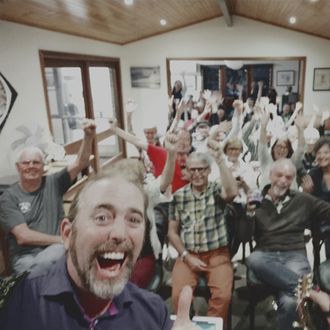 THE BACK ROOM
FRIENDS IN THE LOUNGE ROOM HOUSE CONCERT
Small gathering of like minded friends. Everyone brings a plate to share and their own drinks.
Tickets are pre-booked via TryBooking OR collect cash on the day with a minimum retainer negotiated for the show. Any costs incurred by the host can be incorporated into the ticket price so there is no financial impact on the host. 
NO PA or lighting necessary for this little acoustic gem. We are in your lounge room day or night. No need for too much of that fancy stuff! Let's all just relax and enjoy some tunes together. 
CD's and Merch are for sale at the performers responsibility. 
House Concerts - Bringing the heart of music to the heart of your home!